DUI
Driving Under the Influence (DUI) and Driving with an Unlawful Alcohol Concentration (DUAC): If you are reading this, then most probably you or someone you know has been charged with DUI. You are probably anxious, scared and confused. Just being arrested and charged with DUI can mean a loss of your driver's license. A DUI conviction can haunt you through a permanent criminal record, missed employment opportunities, increased insurance costs, inability to travel and financial hardship. A DUI charge is a serious offense and we understand and want to help you.
In South Carolina it is a crime to drive a motor vehicle anywhere in the State while your abilities to drive are materially and appreciably impaired due to the consumption of alcohol or drugs, or a combination of alcohol and drugs. The impairment can be the result of drinking alcohol, using illicit or recreational drugs, and/or legally prescribed medications.
The penalties for being convicted of a Driving Under the Influence charge are tiered based on whether or not you submit to a breath test to determine you blood alcohol concentration. If you do submit a sample and the results show an alcohol concentration of eight one-hundredths of one percent (0.08) or more you may instead be charged with Driving with an Unlawful Alcohol Concentration (DUAC). You do not have to submit to any tests, including field sobriety tests. If you do not submit to Blood Alcohol tests your privilege to drive in South Carolina must be suspended or denied for at least six (6) months You can still be convicted if you do not submit to a breath test, urine test, or a blood test. Other factors such as the officer's testimony and any other witnesses the State may present as well as the results of any field sobriety tests that may have been administered at the incident site can be used by the State in their case against you. The higher your test results, the higher the penalties can be. If you refuse to take requested tests by the arresting officer and your driving privileges are suspended you have 30 days from the date of your arrest to request an Administrative Hearing before an Administrative Hearing Officer. Once you request your hearing, you may be eligible to apply for a temporary alcohol license, which will allow you to drive until your Administrative Hearing is held. At the time of the Administrative Hearing, your suspension will be upheld or dismissed. If you do not request an Administrative Hearing or if your suspension is upheld at the Administrative Hearing you must enroll in an Alcohol and Drug Safety Action Program.
Time is of the essence when you have been charged with a DUI. The sooner you contact an attorney, the sooner we can begin helping you resolve the charges against you. Collateral consequences of a Driving Under the Influence or Driving with an Unlawful Alcohol Concentration can result in the loss of employment, scholarship opportunities, insurance premium increases and many other privileges that a person needs to carry out their daily activities.
The South Carolina Statutes concerning the above charges can be found at: http://www.scstatehouse.gov/code/t56c005.php
If you have been arrested for DUI, contact the Law Office of Roger Johnson and let us start helping you today.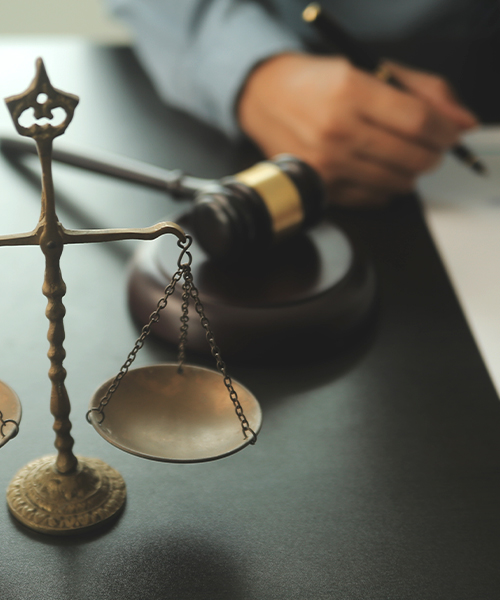 Get in Touch
Available 24/7 (843) 488-9933